The Domaines Xavier Milhade Balloon, first Ecological Balloon made in France ! 🇫🇷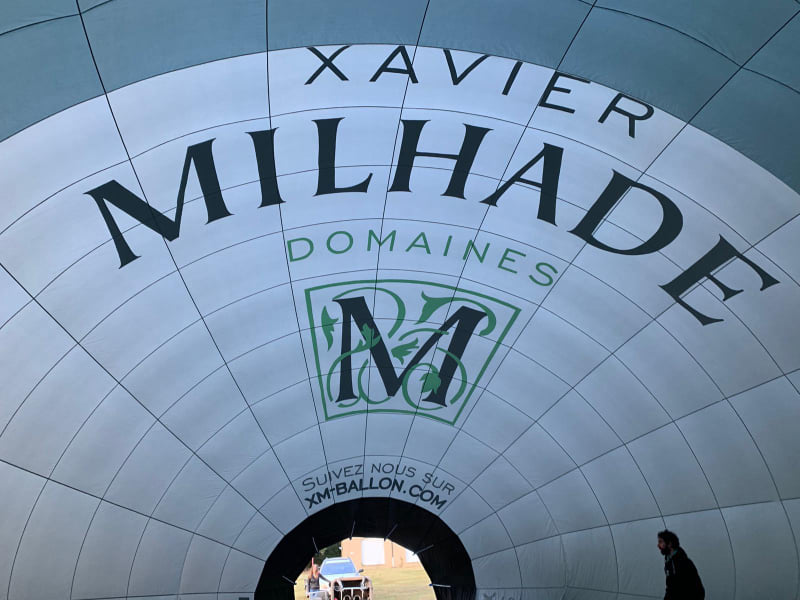 This Ecological Balloon, in its design and because of its specific coating, allows to reduce gas consumption by 50 and offers the possibility of making long term flights, over 8 hours ! It
is the first Ecological Balloon Made In France, produced by Maison Chaize a historic French company specializing in the manufacture of hot air balloons since 1970.
To know more about la maison Chaize, rendez-vous to the next post !