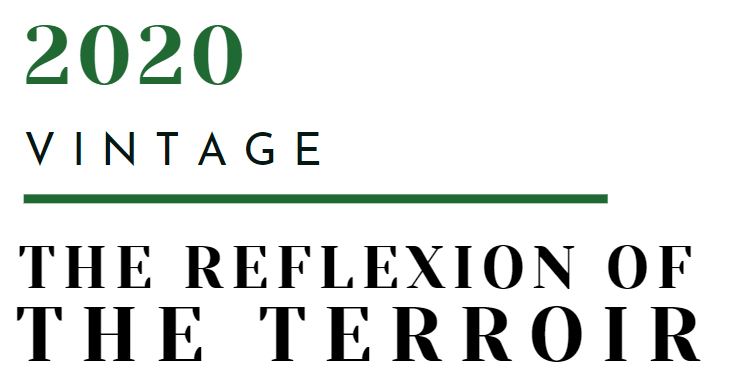 The 2020 vintage is an early vintage. The vines started their cycle early and the weather conditions of the year have maintained this advance.
The spring was marked by occasional intense storms until the beginning of July, which put pressure on our teams as we were in the process of converting to organic agriculture. Fortunately, the summer was relaxing, with little rain. On the other hand, intense but occasional heat waves really put our vines to the test.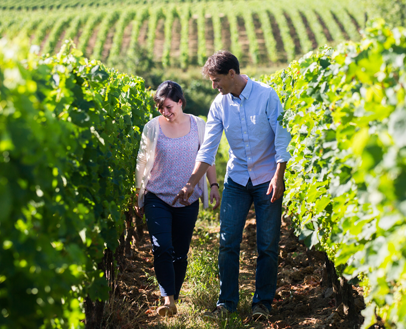 ---

The work carried out for more than 15 years, consisting of revitalising the life of the soils (elimination of weedkillers, sowing and green fertilisers, strong reduction of inputs…), has helped the vineyard to get through these episodes without any problems, and to highlight the importance of respecting our terroir and our environment.
Our teams are following this guideline with heart, the conversion to organic farming is the official concretization, but it is above all a state of mind.
---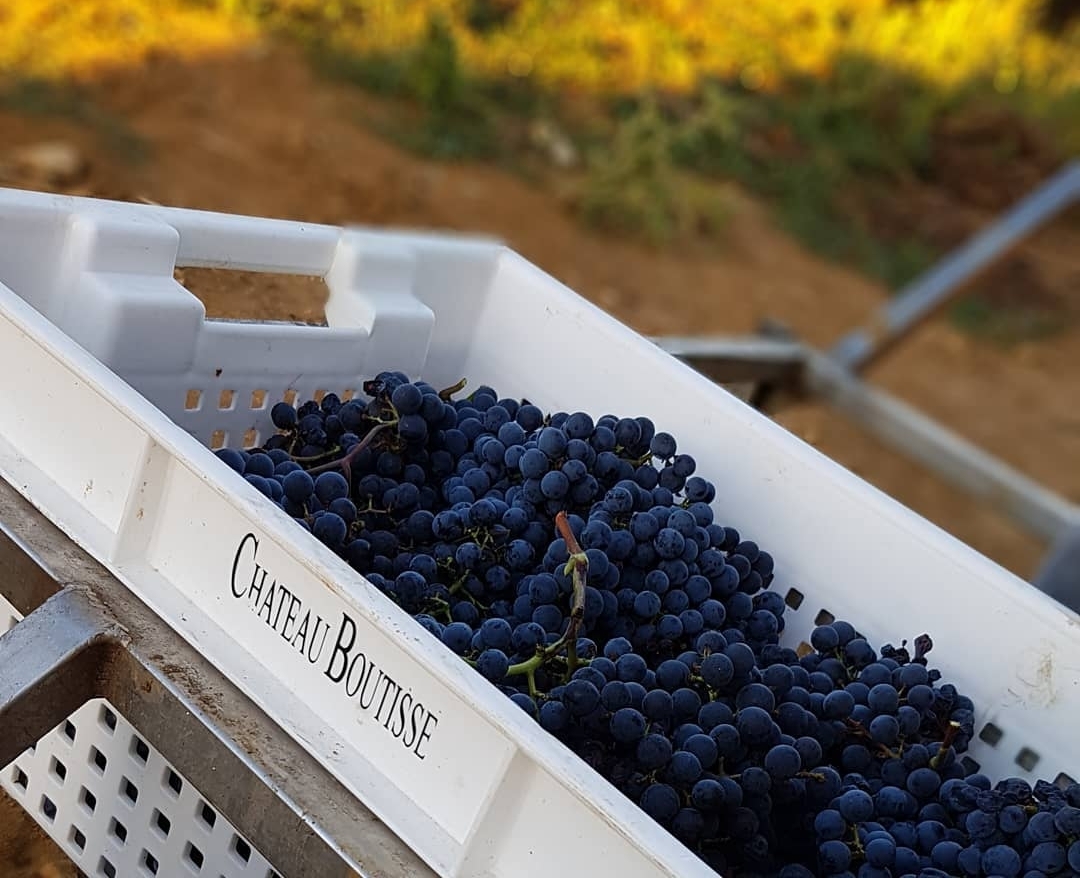 Harvest began on September 17th, and was spread over 3 weeks. The first grapes were rich, the berries were small and concentrated, and the sugars were present in quantity. However, a 2-day rainy episode occurred in the middle of the harvest. The grapes harvested after this episode were a little more relaxed and fresh.
---

It is a surprisingly diverse vintage, with the grapes giving a variety of wines, sometimes powerful and full-bodied, sometimes more relaxed and fresh. 2020 promises to be an excellent vintage, rich and elegant. The blends will be characterised by a great complexity, mixing all the components so appreciated in Château Boutisse.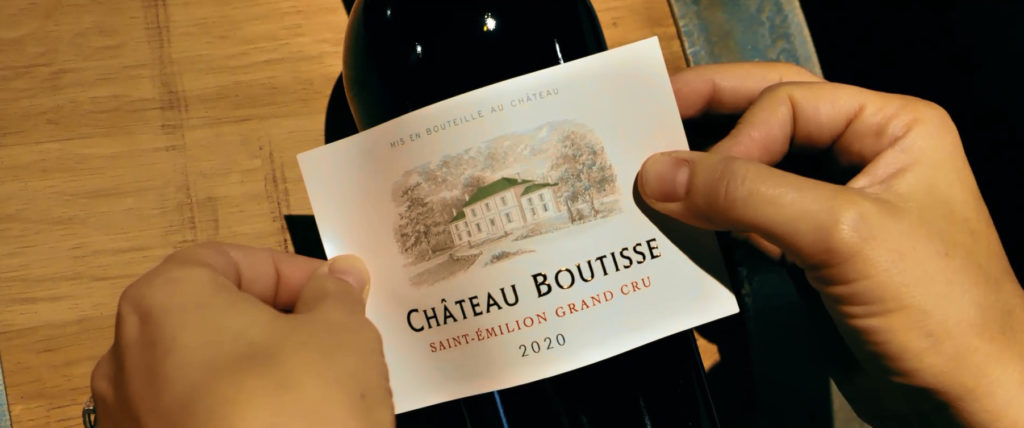 ---