This family story began in 1938 with Damase MILHADE, who moved to Château Recougne to cultivate vines, make wine and organise their sale himself. Ideally situated near the village of Galgon where he could dispatch his barrels to Paris from the railway station, this visionary entrepreneur soon saw the appeal of Château Recougne.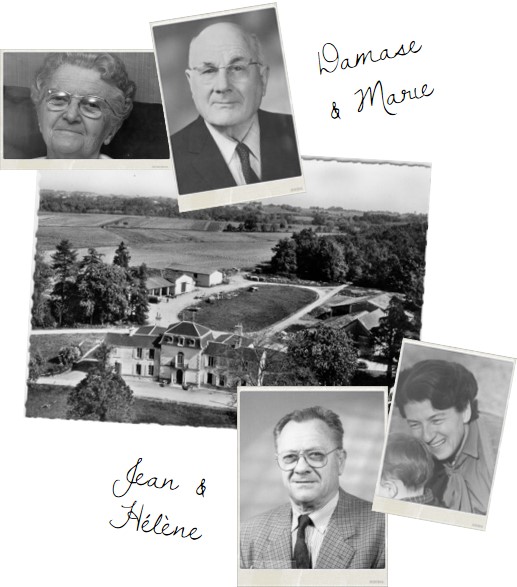 In 1947, his son Jean, a young chemical engineer, joined his father to continue to expand the company by increasing the size of the vineyards and bringing in new cellar equipment. In 1961, he and his wife Hélène started selling their wines to private customers by mail order. This proved highly successful and they were encouraged to continue to develop the activity. The 60s were a period of significant growth for the family's Libournais estates.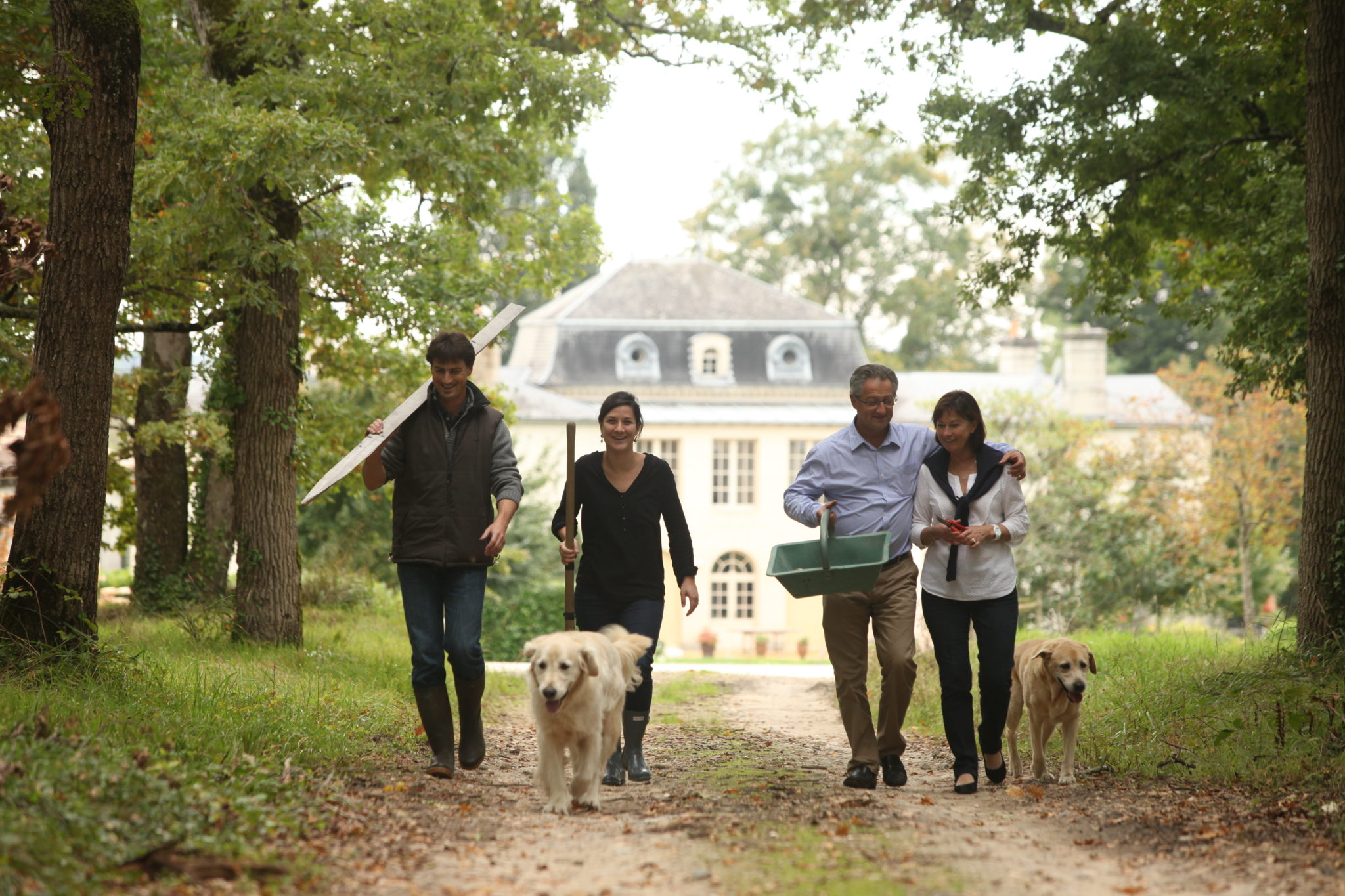 Having passed his oenology degree at Bordeaux University, Hélène and Jean's son Xavier soon found his place in the family company. The vineyards continued to expand up to 1996 when Château Boutisse, 25 hectares of AOC Saint-Emilion Grand Cru, was added to the family estates.
The new generation represented by Xavier and Agnès' children, Marc and Elodie, have carried on the work and now run all the production and sales aspects of the family estates and the wine trading business. Marc joined his father in 2005 after studying as an engineer and became mainly involved in the production and vineyard activities. Elodie joined them in 2010 after completing her business studies to consolidate the sale of the family estates wines and of a selection of partner wines and Bordeaux Crus Classés through the company known as "Samazeuilh et Cie".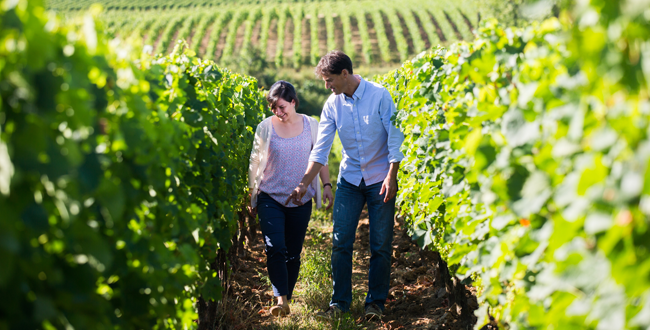 The Xavier Milhade Wines Group's activities include
SAS SAMAZEUILH ET CIE
wine merchant, which distributes all our estates wines and a selection of Partner Châteaux and Grands Crus Classés as Primeurs and Livrables
CHÂTEAU RECOUGNE
100 hectares of vines, producing for 90 hectares red Bordeaux Supérieur AOC wines and for 10 hectares White Bordeaux wines
CHÂTEAU BOUTISSE
25 hectares of Saint-Emilion Grand Cru AOC
CHÂTEAU TOUR BAYARD
15 hectares of Montagne Saint-Emilion AOC and 10 hectares of Puisseguin Saint-Emilion AOC belonging to Julien RICHARD, Elodie Richard-Milhade's husband, and included in the family's distribution activity