After a rainy and mild winter, the heat was clearly felt in February. The vines broke bud early, and the April frosts again caused some damage in 2021.
The months of May and June were characterised by frequent and intense rainy episodes under high temperatures. The vines suffered virulent attacks of mildew, against which the biological fight managed to work thanks to the efforts of our teams.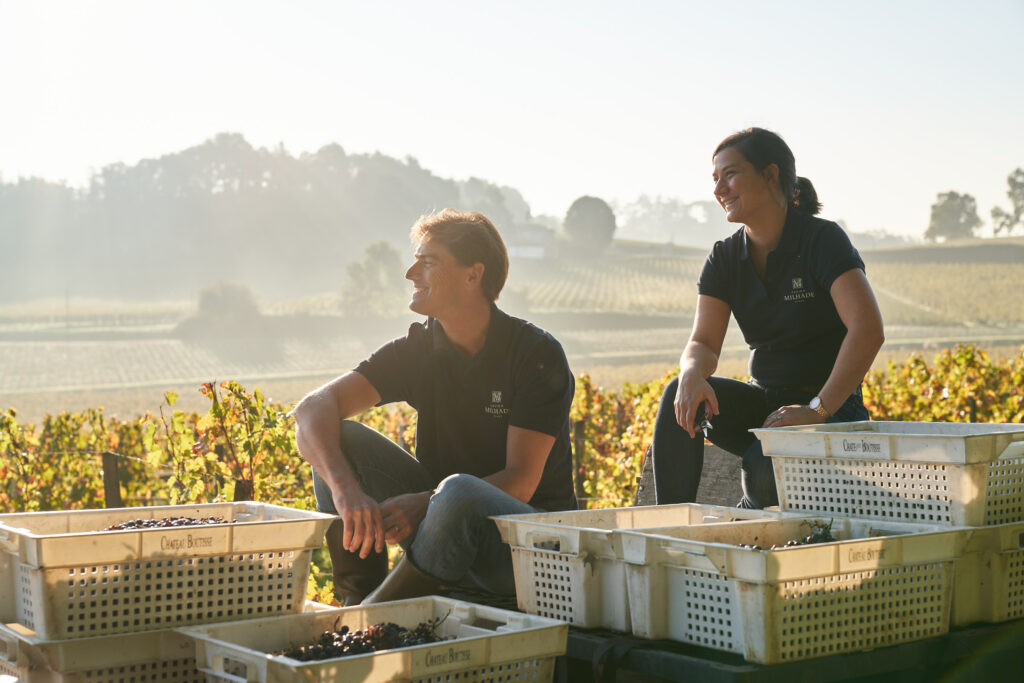 ---

The work carried out for more than 15 years, consisting of revitalising the life of the soils (elimination of weedkillers, sowing and green fertilisers, strong reduction of inputs…), has helped the vineyard to get through these episodes without any problems, and to highlight the importance of respecting our terroir and our environment.
Our teams are following this guideline with heart, the conversion to organic farming is the official concretization, but it is above all a state of mind.
---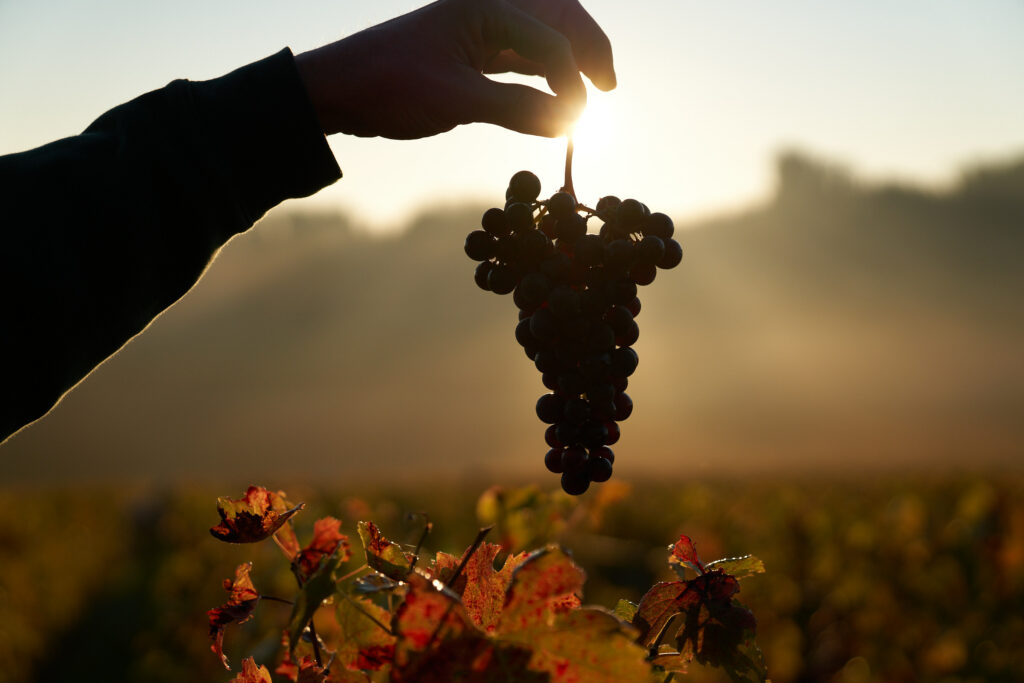 The end of the season is faced with more serenity. August was dry, with few heat peaks. The harvest took place in good conditions from 30 September to 16 October.
The grapes were picked at good maturity and in excellent sanitary condition. The potential degree returned to more classic levels, and the concentration of the material was less than in 2020.
---

The wines have a beautiful garnet colour, the nose is particularly fruity. The mouth of the 2021 vintage is crisp and sleek; it is characterised by freshness, delicacy and finesse, rather than by tannic power.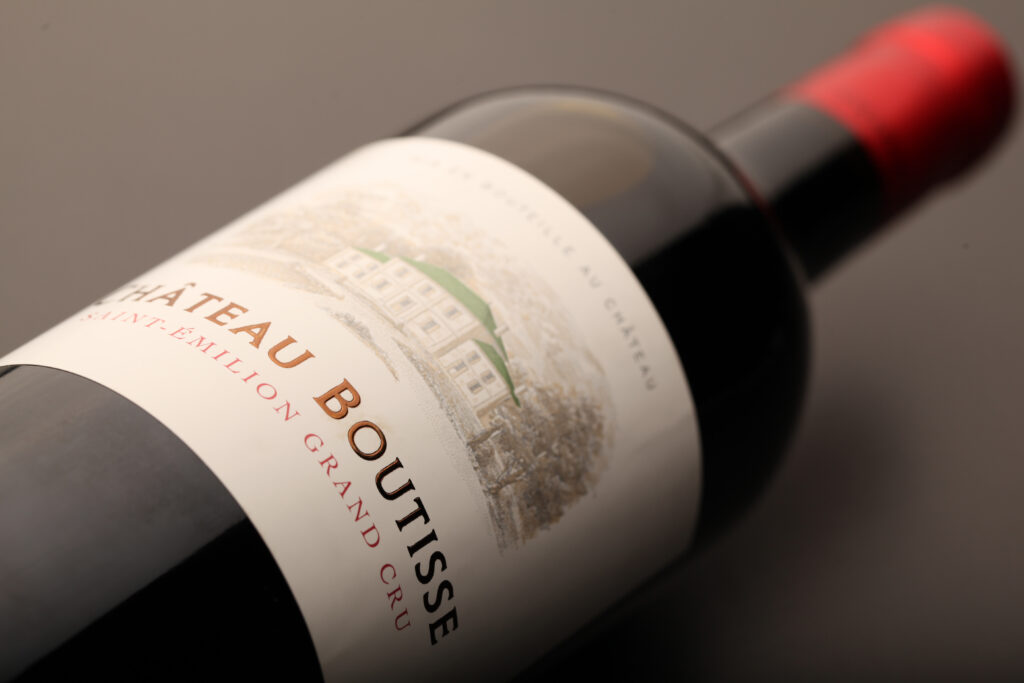 ---